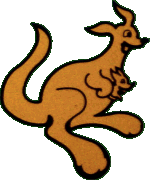 New Orleans, Louisiana
The one trip we have made so far that we did take the camera was to New Orleans, LA. and we loved it. Of course we did not get to see everything as we were only there for a few days. We did tour a lot of the "French Quarter" which Michele and I both agree looks a whole lot like Montreal, Canada where Michele is from.
Here are a few pics that we took there.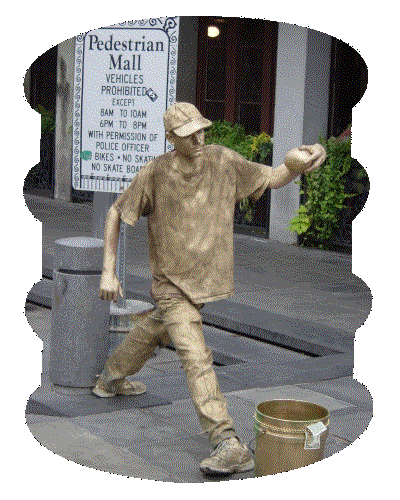 This guy was painted all gold and performing as a human statue in Jackson square. It was fascinating watching him and trying to see if and when he moved which was not very often or noticeable. Was fun watching the kids when he did move.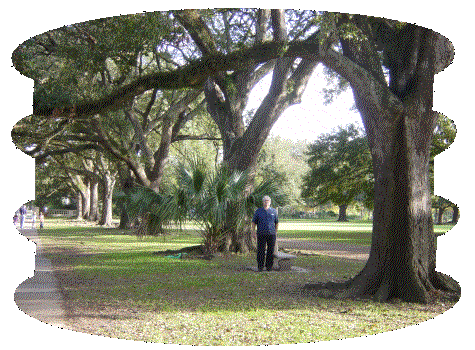 Michele just had to take a picture of me in Audubon Park. The park was really big, beautiful,and had statues, ponds, and walking paths. The houses around the park were the old style homes.