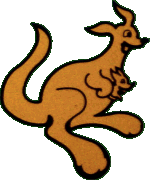 Prince Edward Island

We took the Confederation Bridge to cross from New Brunswick into Prince Edward Island. The Bridge is 13 km long (9 miles) and since Doug does not like bridges to start with, it was quite an ordeal for him, but he made it and he is very proud of it! :)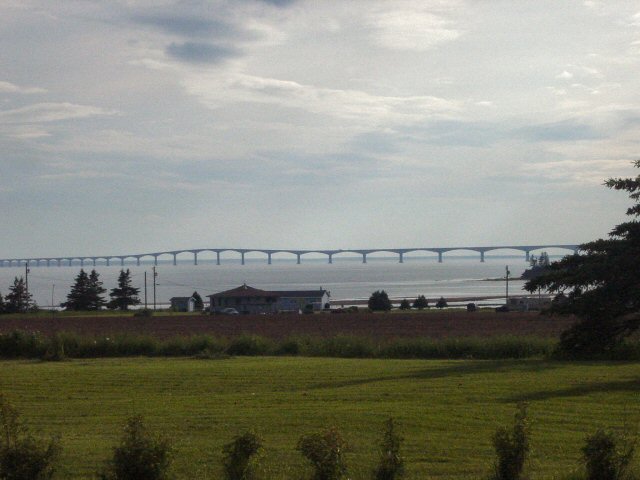 In contrast to most other area in the Maritimes Basin, the ancient sedimentary rocks in Prince Edward Island are rusty red in color. This is because each of the quartz sand grains making up most of the rock is coated by a dusting of "hematite" (iron oxide rust), the same chemical which attacks automobiles in the region.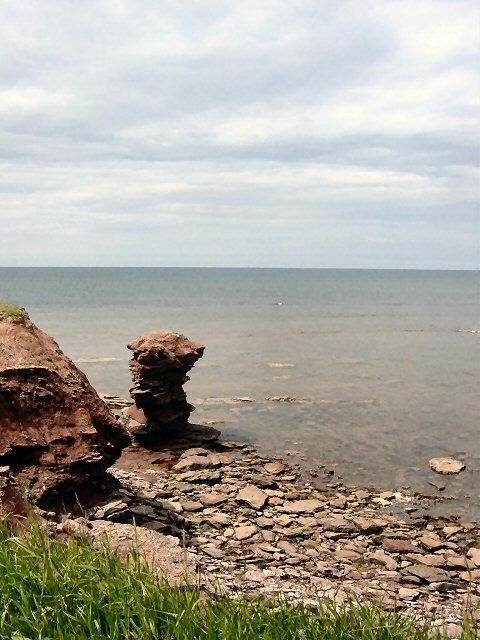 Beaches below the Island's red cliffs may be brick red or pale buff in color, dpending on wheter the ocean wave energies in the area were powerful enough to remove the hematite coating from the sand grains.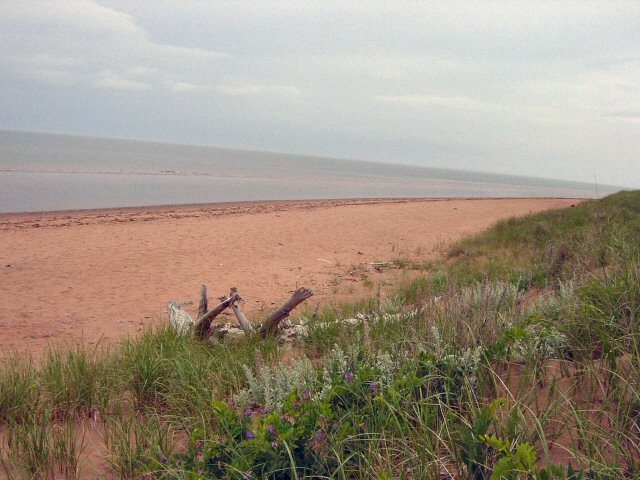 The Island may be small but it is packed with history: from the First Nations, to the first Acadians, to the Fathers of Confederation. This is where the confederation was initiated in 1864 and finally signed in 1867. It is also the home of Lucy Maud Montgomery, the author of Anne of Green Gable.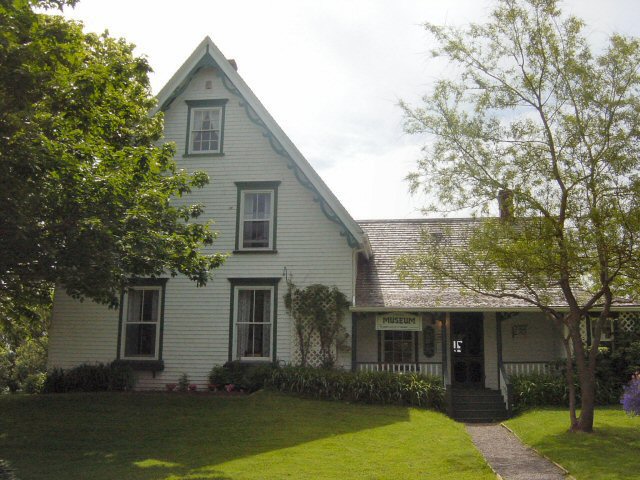 Because of frequent rain falls, the island is green in contrast to its earth which is red like the one is Georgia. It is mostly rolling hills and farm lands, the main crop here being potatoes.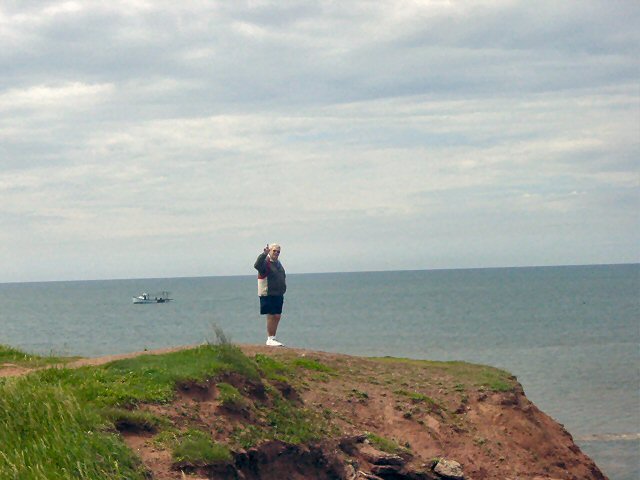 Bear in the North Cape area of the Island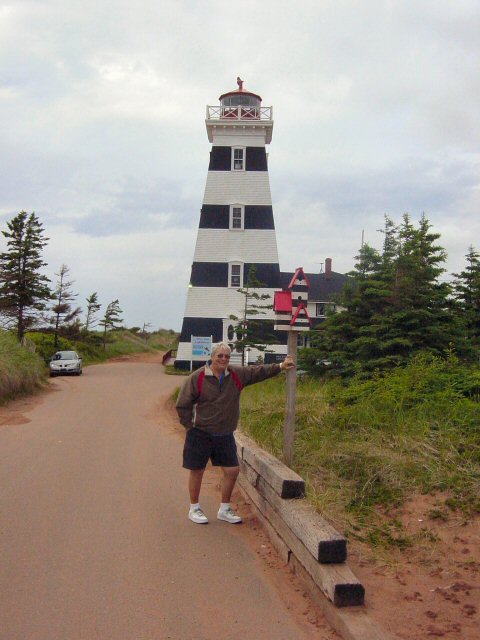 Of course, on an island, you find a lot of light houses.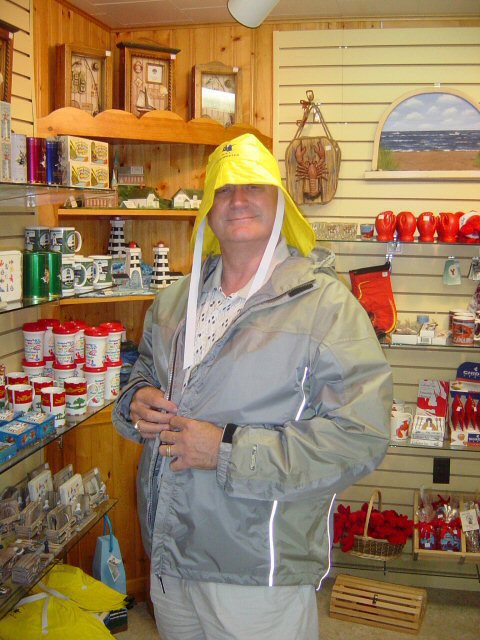 David tried on the local fashion, and decided against it! Thank God! LOL, he is such a good sport!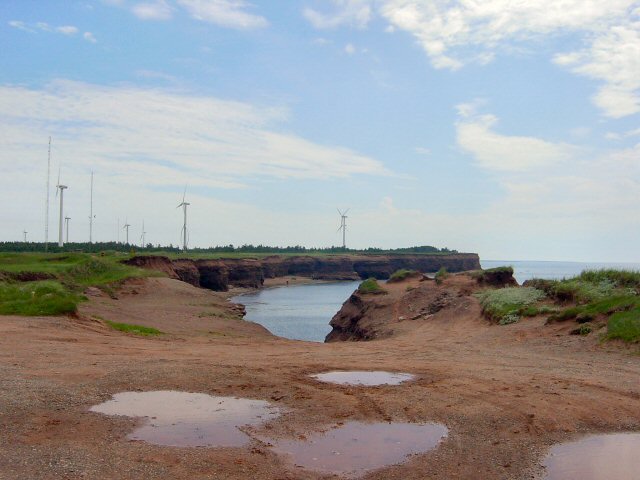 On the North Cape, there are large fields of wind mills.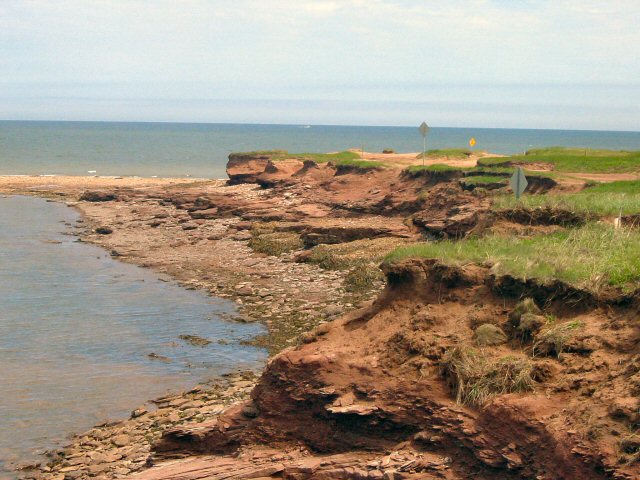 A beautiful island, where life just seems to slow down.
Back to Postcard Index Page
Retour à l'index