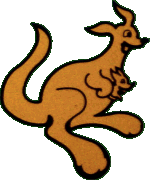 California/San Diego

Calfornia is a really fun State. We feel right at home here. It is very cosmopolitan, dynamic and energetic. The scenery is also varied and wonderful. Rick deFend, Doug's step son has been a wonderful guide around the San Diego area, without him we wouldn't have seen as many things nor had so much fun, so Thanks a million Rick, you are a great guy.
La Californie est un État très cosmopolitain, dynamique et plein d'énergie. Le paysage est varié et très beau. Rick deFend, le beau-fils de Bear a été notre guide et a fait un magnifique travail, sans lui nous n'aurions pas pu voir tout ce qu'on a vu et nous n'aurions pas pu avoir tant the plaisir.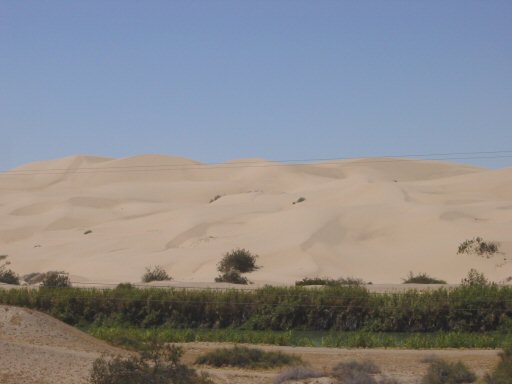 Not long after you cross into California, you think you are in the Sahara desert, you go through miles of huge sand dunes, very surprising.
Vision surprenante, peu après avoir traversé en Californie, on se retrouve à traverser des milles de dunes de sable qui nous font penser qu'on est au milieu du Sahara.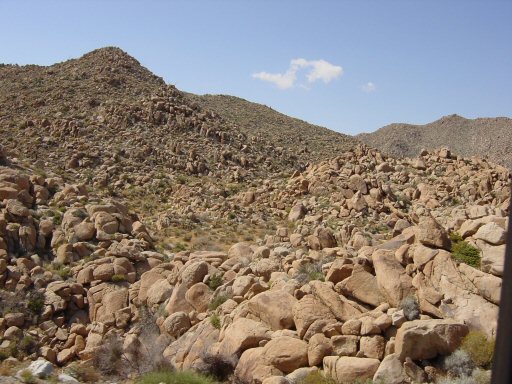 Following the dunes, mountains of boulders in Boulder Park.
Après les dunes, on traverse des montagnes de pierres dans "Boulder Park"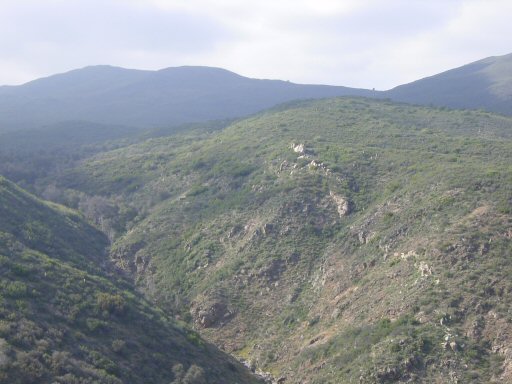 Then, pretty hills and canyons.
Ensuite, une série de jolies montagnes et de canyons.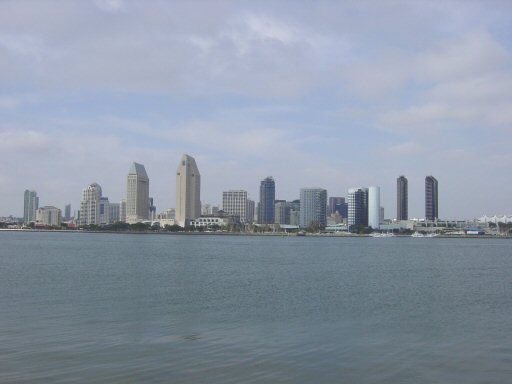 The San Diego sky line viewed from Coronado Island
Une vue de San Diego, prise de Coronado Island.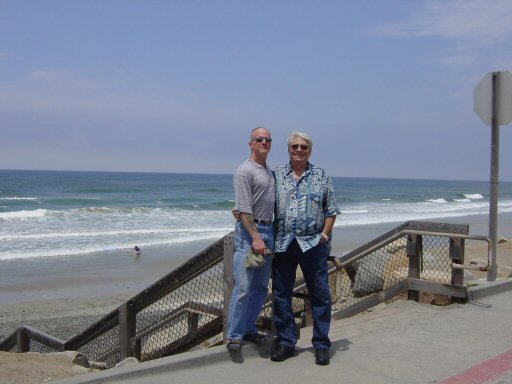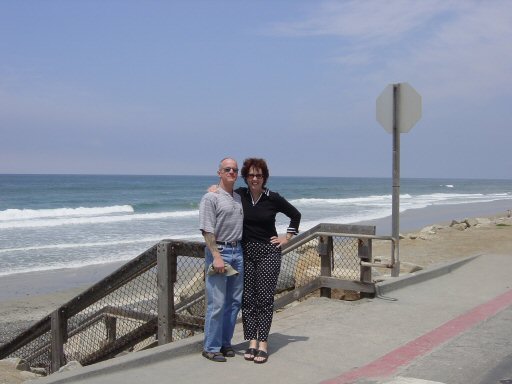 Our guide extraordinaire, Rick, with Doug and then with me in La Jolla
Notre extraordinaire guide, Rick, avec Bear et ensuite avec moi à La Jolla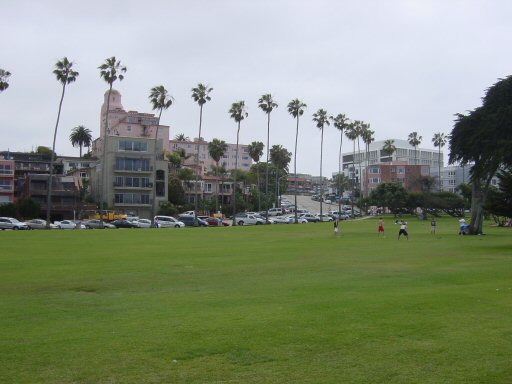 La Jolla is a very pretty town, North of San Diego, along the Pacific Coast.
La Jolla est une jolie petite ville, au nord de San Diego, sur la côte du Pacifique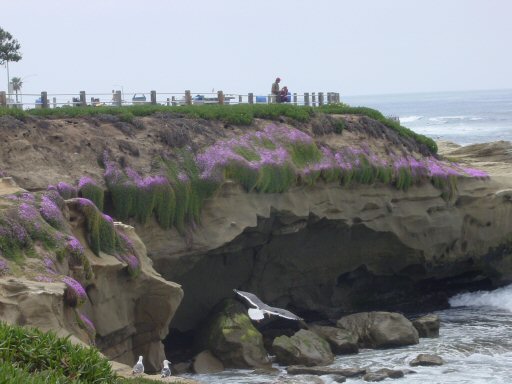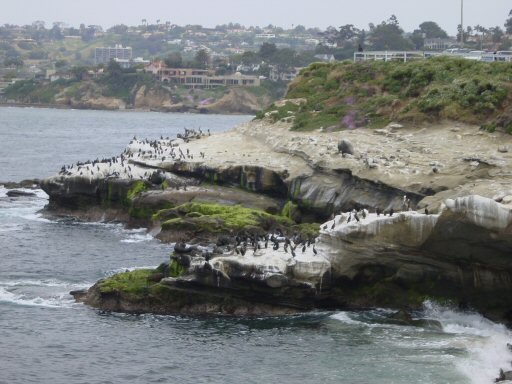 The Pacific coastline is very different from the Atlantic coast, the beaches have a more dramatic look. (La Jolla)
La côte du Pacifique est très différente de la côte Atlantique, les paysages sont plus dramatiques.(La Jolla)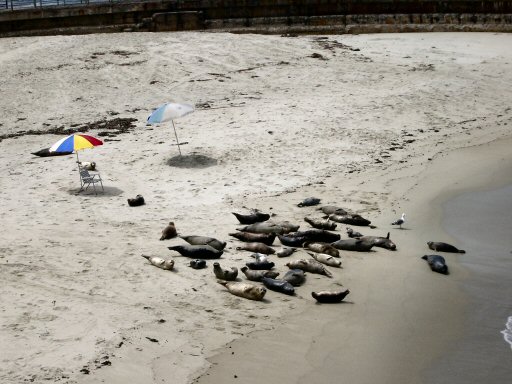 Only in California, private beach for the Seals, complete with chairs and beach umbrellas. Humans are not allowed on that beach.
Seulement en Californie! Plage privée pour phoques, complète avec chaises et parasols. Les humains ne sont pas admis sur cette plage.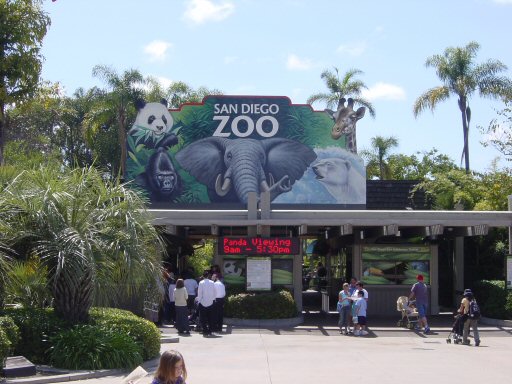 The famous San Diego Zoo
Le Fameux Zoo de San Diego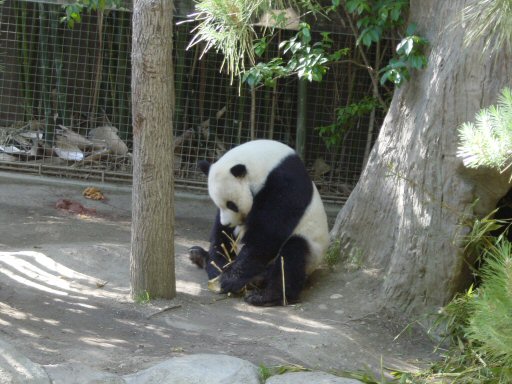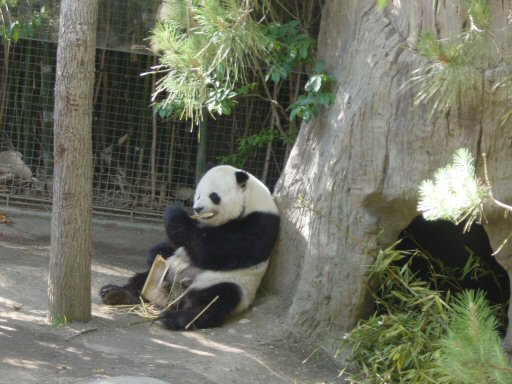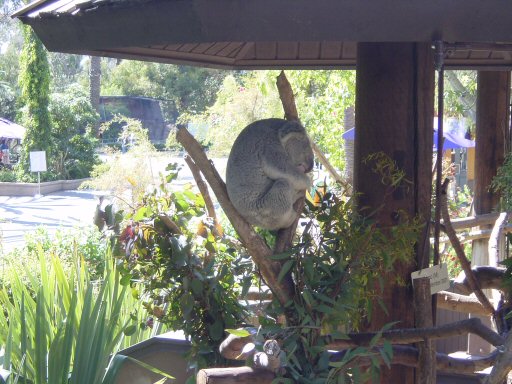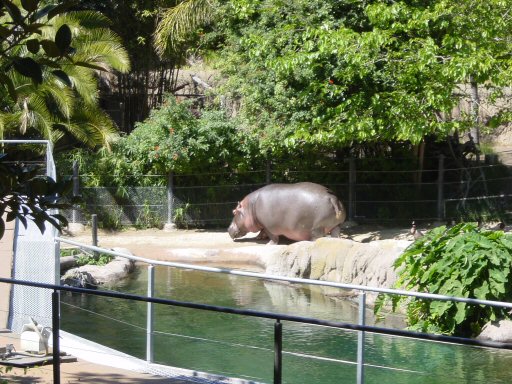 Back to Postcard Index Page
Retour à l'index