Stephanie and Jonathan's Wedding
The main purpose of our trip to Montreal was my daughter Stephanie's wedding. She and Jonathan were married on May 27th 2006. The weather was gorgeous, so were Steph and Jon. The party was a success and the food was delicious, it was a wonderful wedding and I am very proud of them. The only problem is that my camera died during the church ceremony so I don't have a lot of pictures, but Steph promised to send me a CD of pics as soon as she gets all her photos organized. I do have a few pictures to share though, here they are: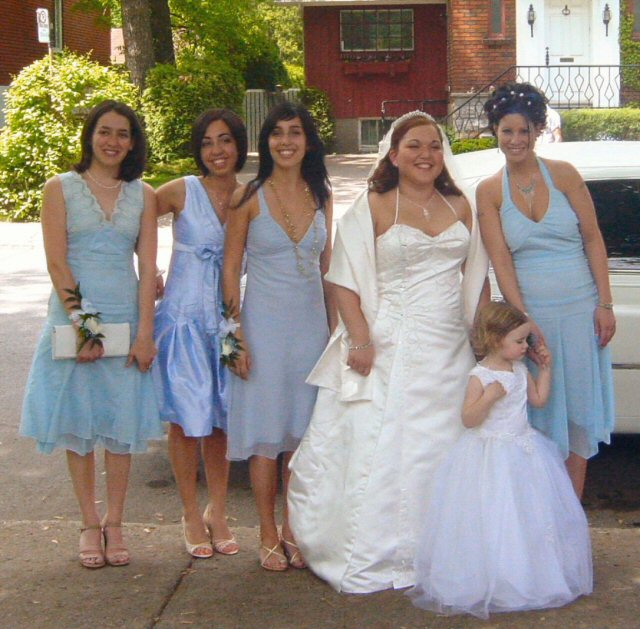 Stephanie and her bridesmaid arriving at church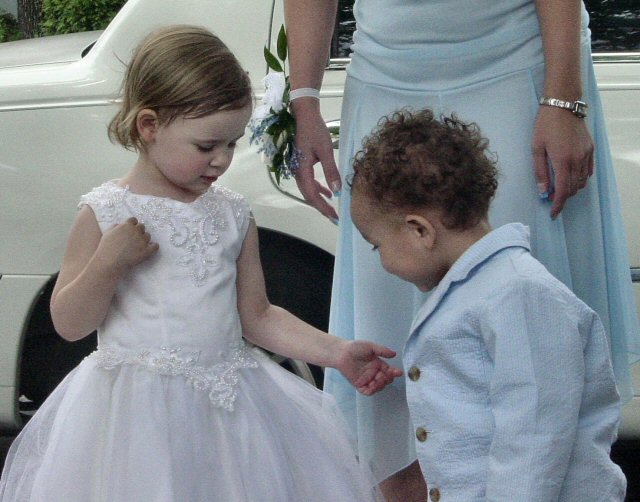 Mathew welcoming the flower girl, he kissed her but of course my camera was not ready and I missed it!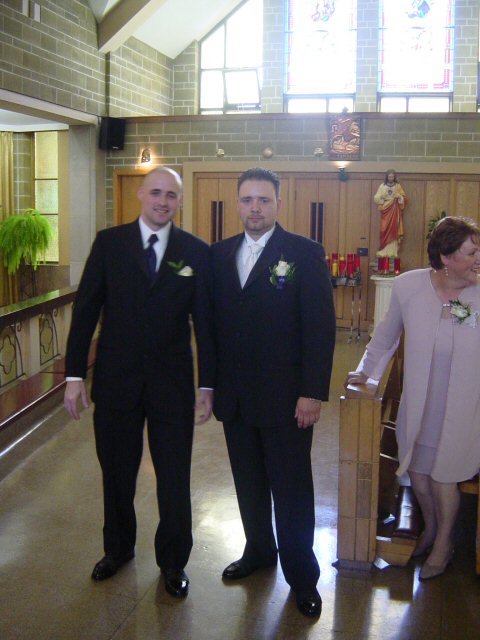 Jonathan waiting with his brother Danny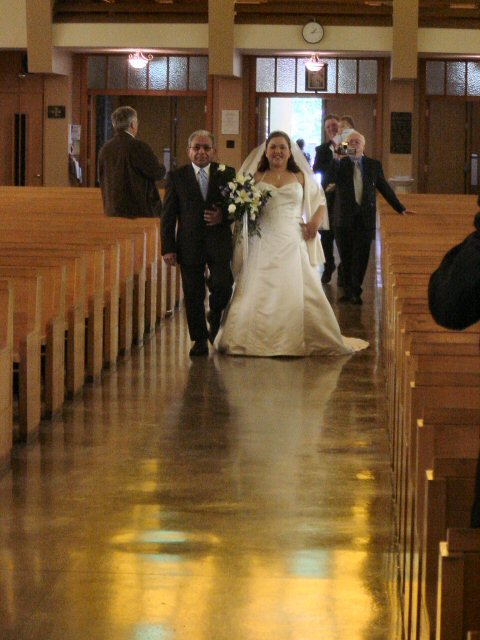 Stephanie being escorted by her dad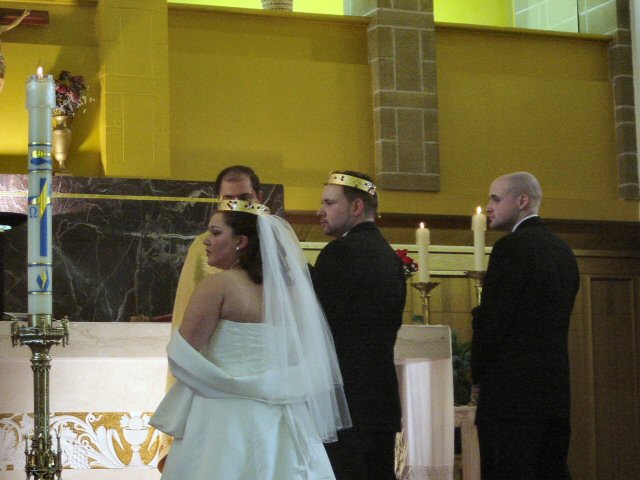 The crowning ceremony (traditional in the Catholic Byzantin rite)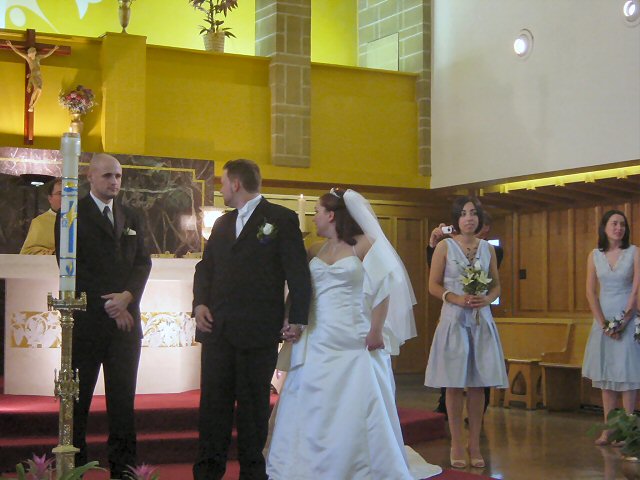 Finally married, and they had to turn just as I was taking the picture! After this, my camera died :(
Back to Postcard Index Page
Retour à l'index