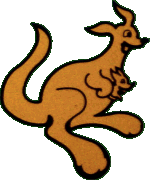 Cape Breton (Nova Scotia)

We stayed in the Cape Breton area for about a week. We camped near Baddeck, in a nice little campground on the shores of Bras d'Or Lakes, from there we toured the Cabot Trail. The Cabot Trail is a winding trail that travels through stunning landscapes, along the Margaree River, a World Heritage Salmon River, and through the spectacular rugged highlands of the Cape Breton Highlands National Park of Canada.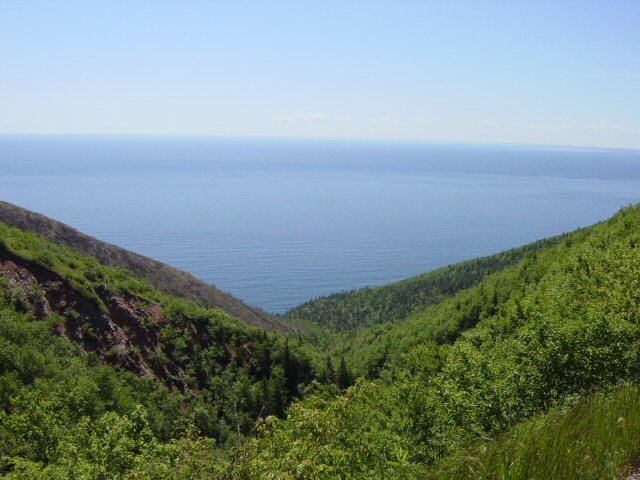 The trail itself takes its name from the Italian explorer John Cabot (Giovanni Caboto) who reached Nova Scotia's shores in 1497, sailing on a mission for King Henry VII of England. The name also celebrates the meeting of Cabot and the Mikmaq people, the original inhabitants of Cape Breton Island, at Aspy Bay over 500 years ago.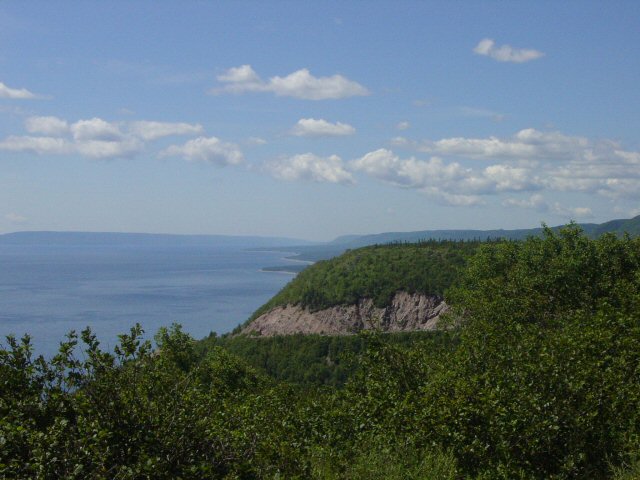 The Cabot Trail completed in 1932, joined previously isolated fishing villages along and approximate 300 km loop. Today, the Cabot Trail has eight major communities with intriguing histories ranging from the Acadian Region, to Irish and Scottish settlements.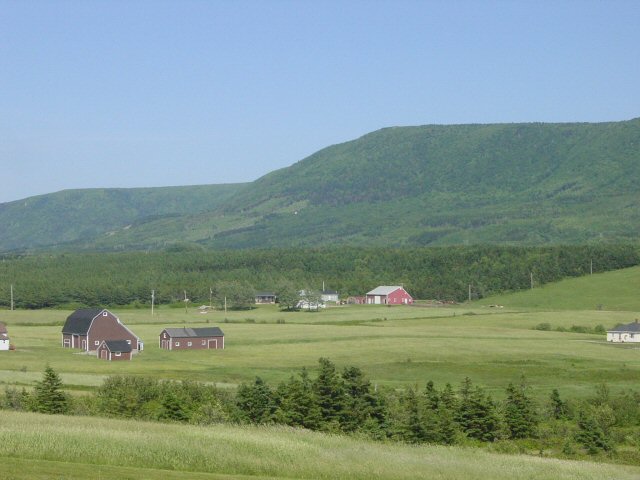 We went sailing around the North Cape, the upmost North part of Nova Scotia, during our 2 1/2 hour cruise, we saw some whales, mostly Minke whales and Fin Whales.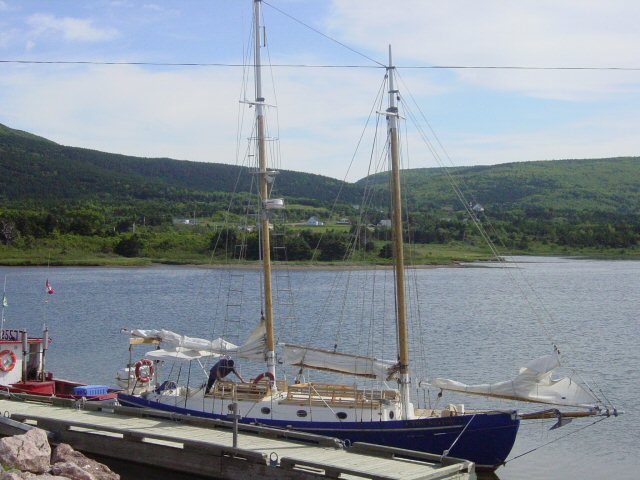 We boarded in Bay St. Lawrence, a nice little fishing village.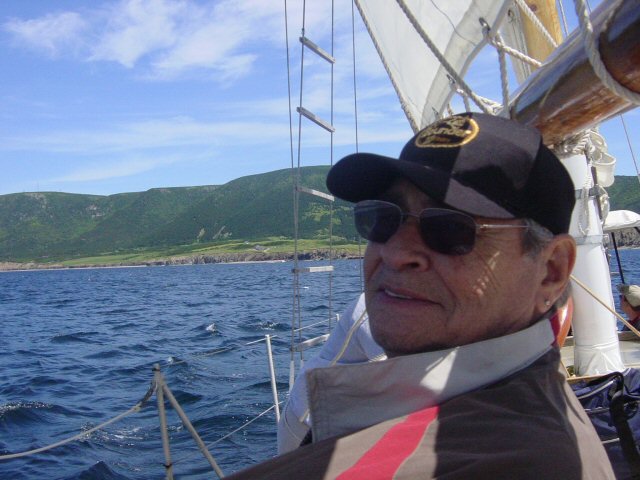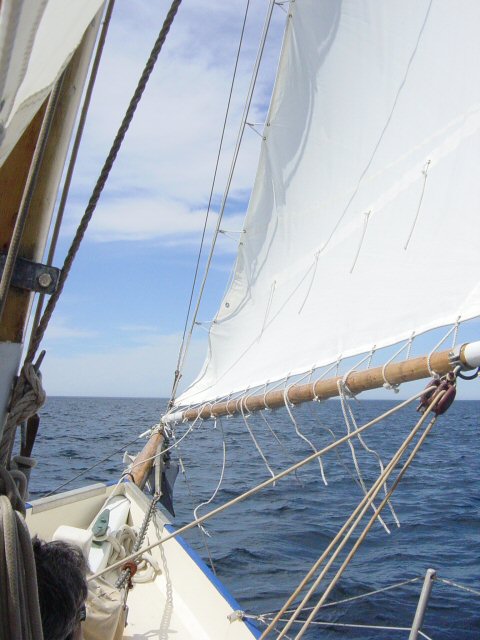 The northen tip of the Cape Breton Island is a favourite summer feeding ground for pilot whales, fin whales and mike whales, white sided and white beaked dolphins. Humpback whales pass through the area in early summer and early fall.
We only saw minke whales and fin whales, fin whales measure between 75 and 80 feet and weigh up to 100 tons, they are the second largest creatures that have ever existed. They are also considered the fastest whales, capable of swimming at 50 kph (30 mph). Minke whales are ea 25 to 30 foot version of the fin whales. They are filter feeding whales, they make five or six shallow dives while repleneshing their orxygen supplies before making a deeper feeding dive which can last five to 10 minutes.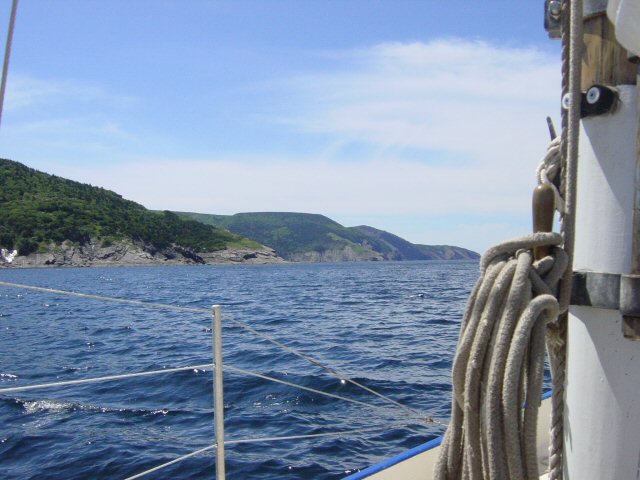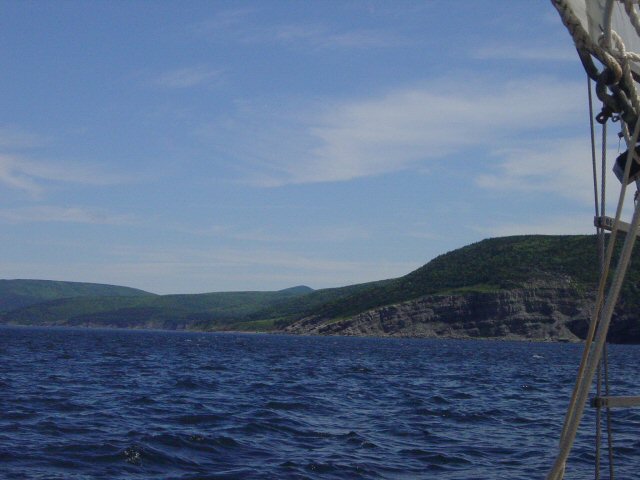 North Cape
The Cheticamp area is the Acadian region around the Cabot Trail, here the people speak french and they share their vibrant culture through a fest of food, music and songs. Local artisan demonstrate rug hooking, spinning and wood sculpture.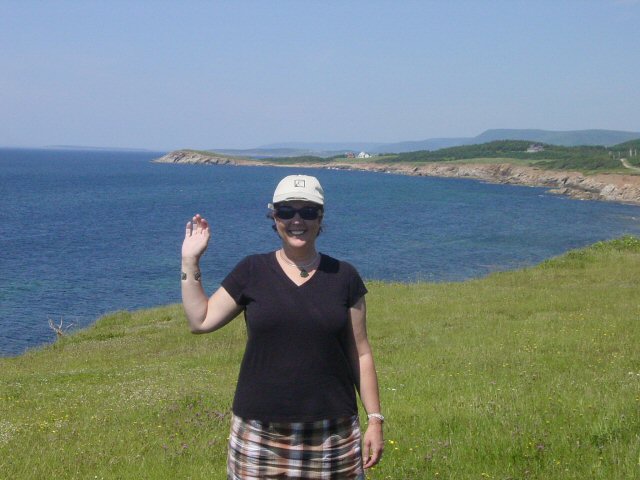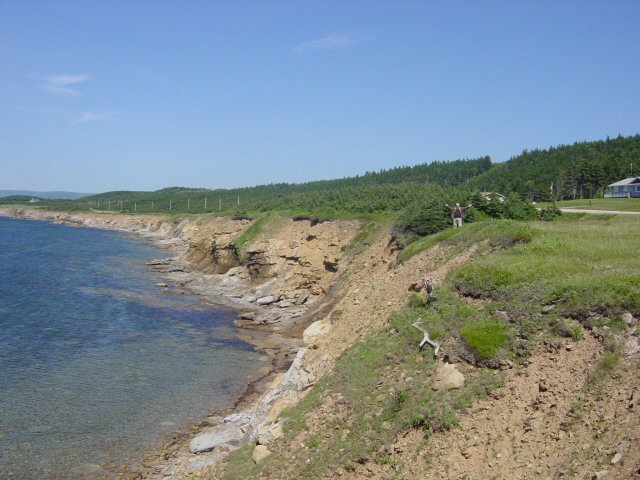 The Cheticamp area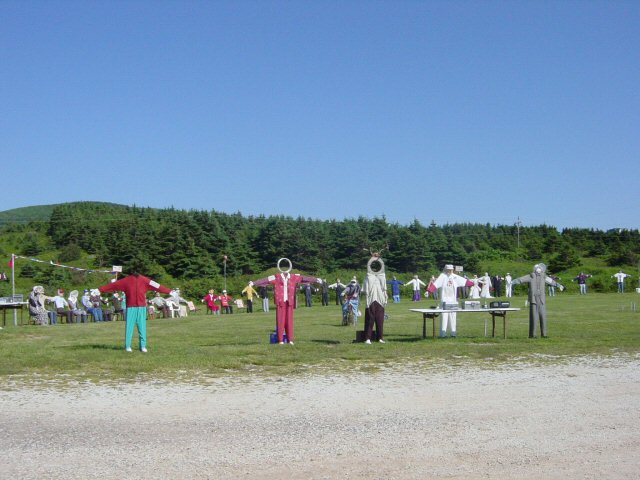 Seen along the way, a scarecrow village.
Back to Postcard Index Page
Retour à l'index