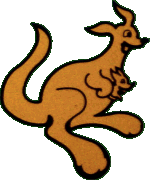 Québec city was founded in 1608 by Samuel de Champlain, a French Explorer. It is considered the cradle of the French civilization in North America. It is also the Capital of the Province of Québec and the seat of the National Assembly. Québec city was a proclaimed World Heritage City by UNESCO in 1985. The population of Québec is 622 000 people, 95% of whom speak french. It's name comes from an indian word, Kebek, which means "where the river narrows" (approximate translation).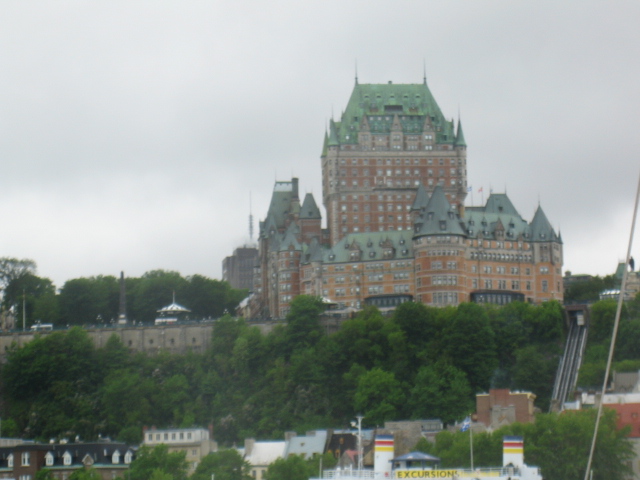 Day time view of Québec city as seen from the Ferry. Beautiful view of Chateau Frontenac on top of Cape Diamant.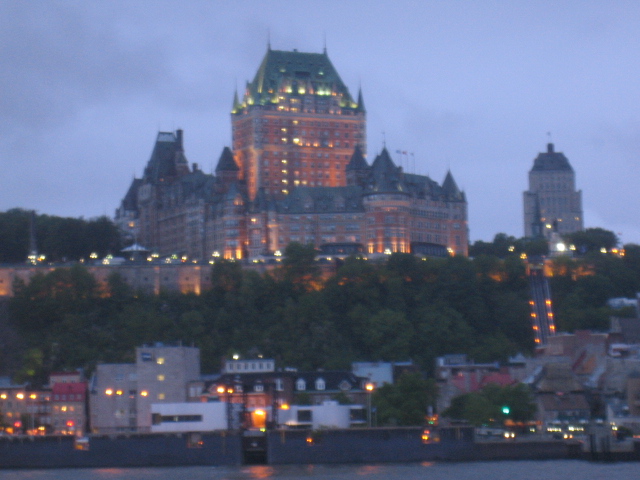 Night time view
We stayed across the St Lawrence River from Québec and we took the Ferry to get into town.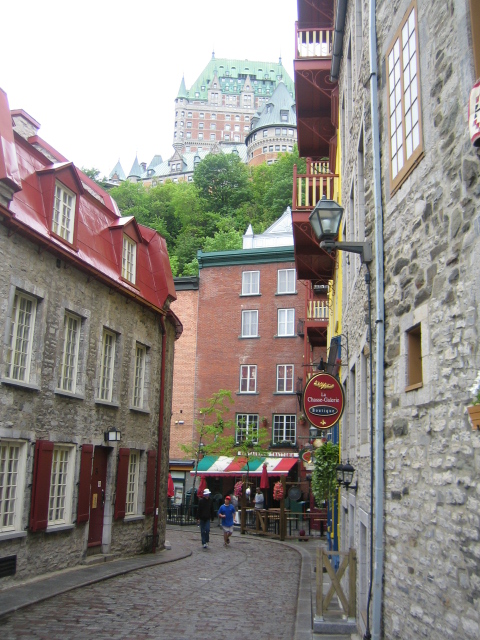 View of Québec's lower town, near Place Royale, a nicely restored area, full of boutiques and restaurants.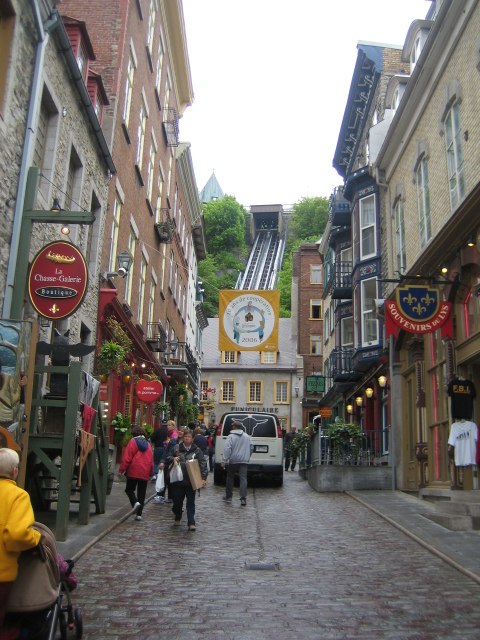 View of Place Royale, in the background you can see the funicular that takes you to the upper town.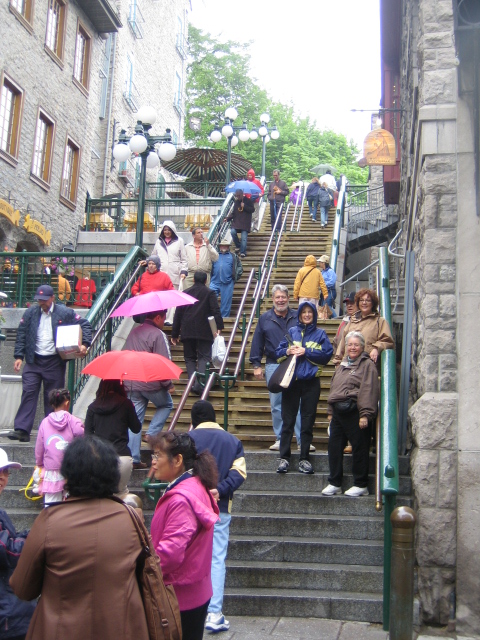 Escalier casse-cou (Break Neck stairway), it was built to join the upper and lower town, it was used by humans and animals.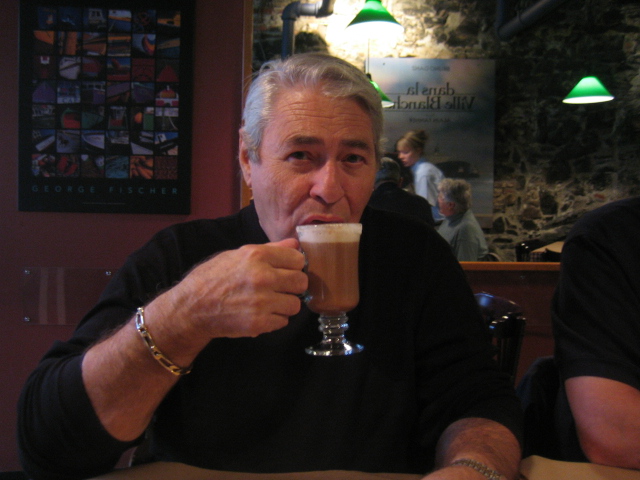 Doug enjoying breakfast at "Le Cochon Dingue" (The crazy pig)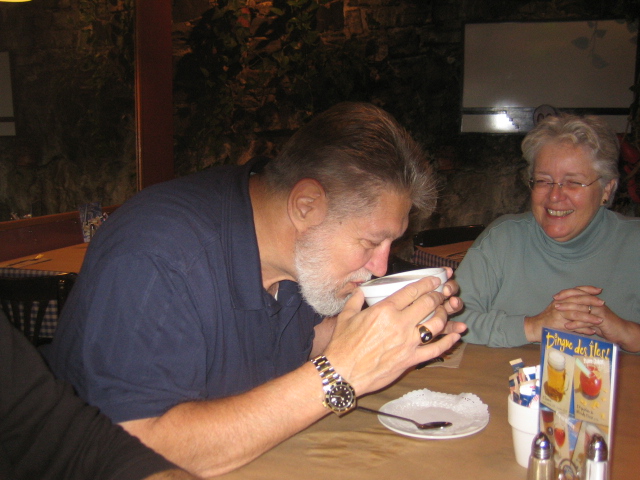 What would breakfast be without a bowl of "Café au lait"? (Ron didn't want to find out LOL)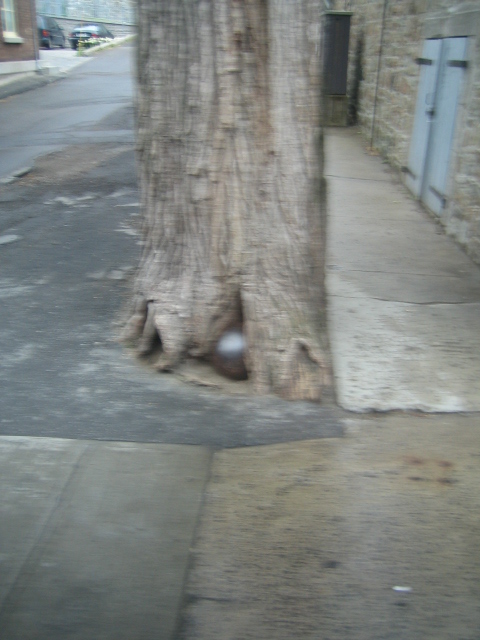 Québec was bombarded by thousands of canon balls, some of them are still trapped into walls and trees.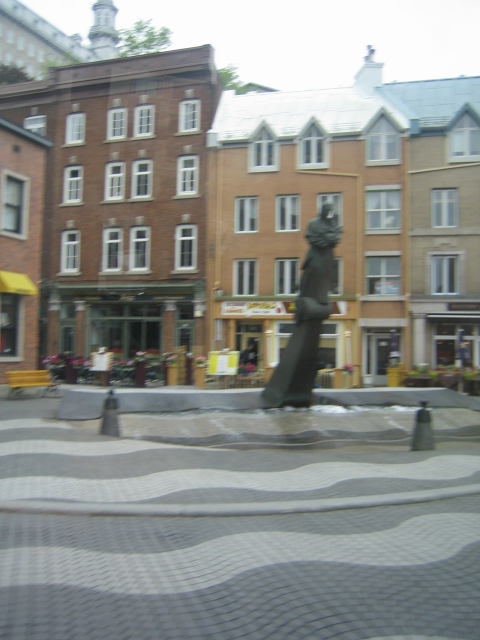 This fountain and the way the street is paved marks the emplacement of the old shore line of the St. Lawrence River, they filled in part of the river to increase the size of the city.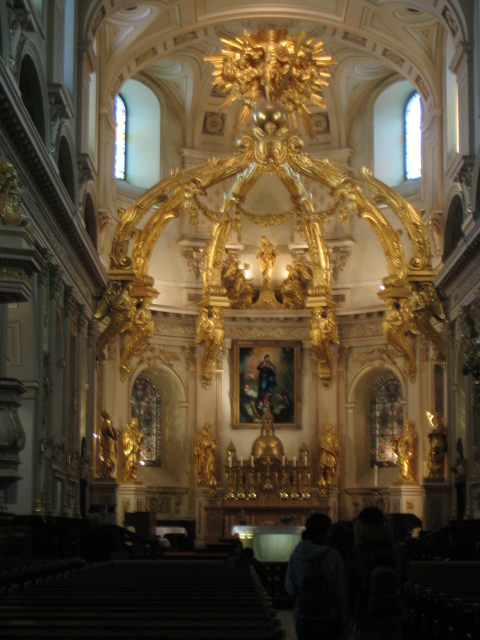 The inside of the Notre-Dame Cathedral in Québec city.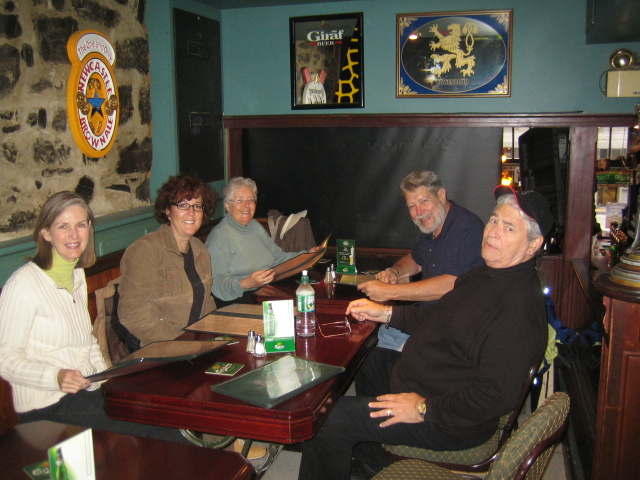 The gang having a beer at the Old St-Alexandre pub which featured over 200 beers from all over the world. (From left to right: Lana, yours truly, Sandy, Ron and Doug, David is taking the picture.)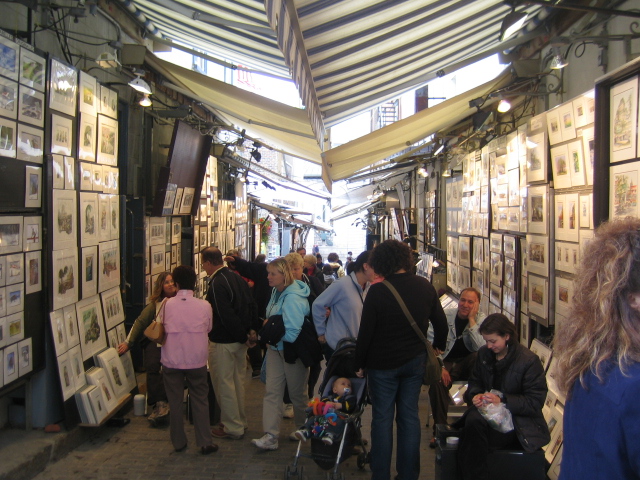 Québec's "Rue du Trésor" where local artists show and sell their art.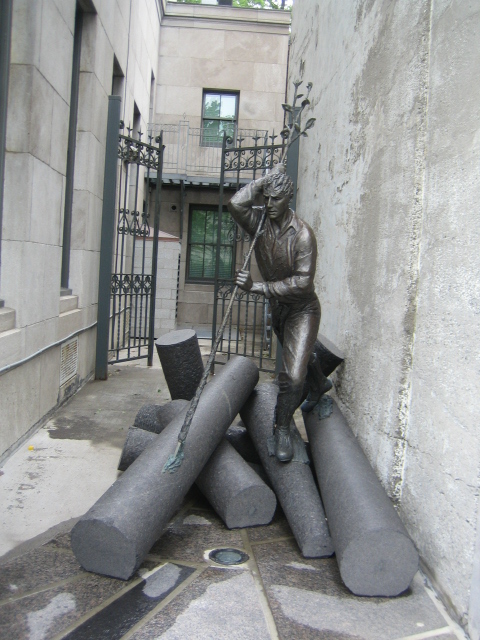 Québec makes good use of it's alleys, you can discover many works of art as you walk along the streets of the historic district.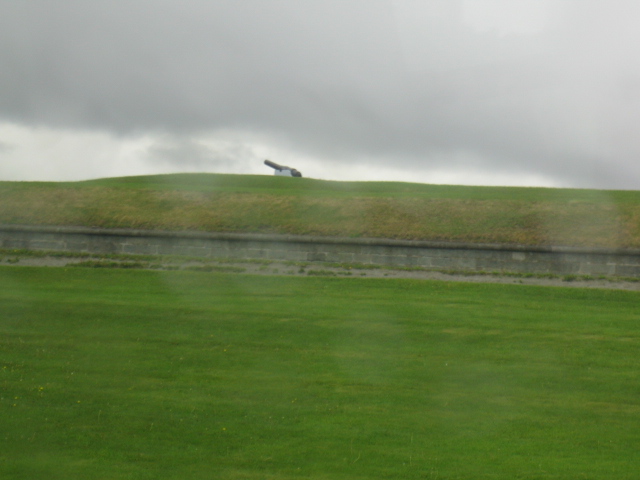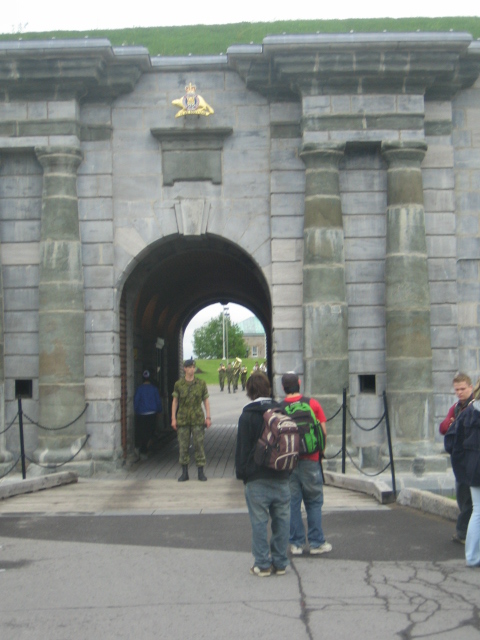 Quebec is a fortified city, the construction of the Citadelle started in 1830 and lasted 30 years. It is still in use today by the Royal 22nd Regiment.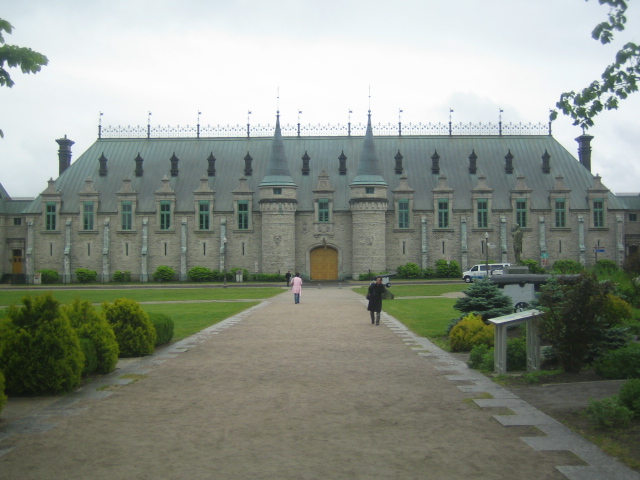 Building used by the Royal 22nd Regiment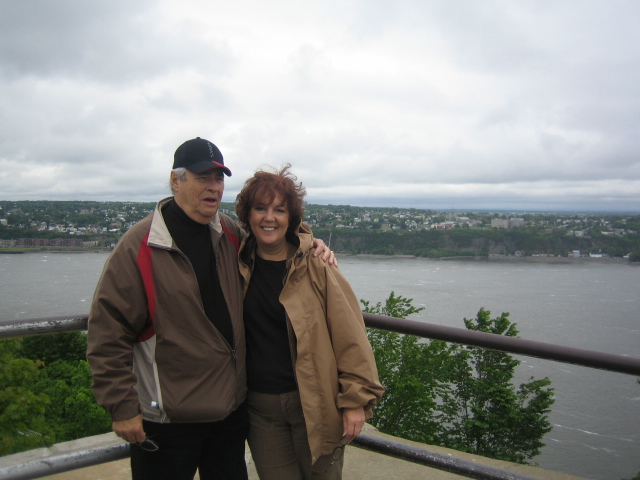 Last but not least, Doug and I enjoying the view of the St-Lawrence River and the city of Lévis from the top of the Citadelle.
Back to Postcard Index Page
Retour à l'index