Our Home Away From Home
We have a new baby. Well, too old to have a baby now I guess so we bought one instead. Us and the Bank that is.We
In actuality, it is a
Fleetwood "Bounder" Diesel.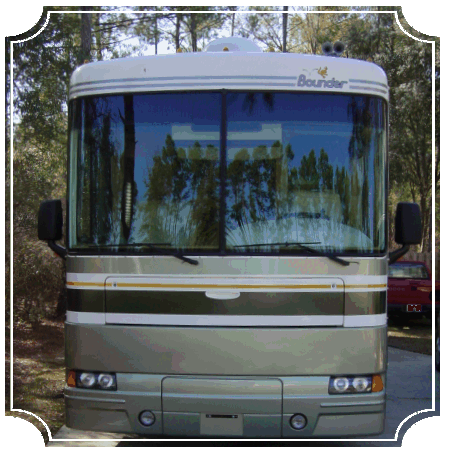 It was a really big baby so to speak, 39' long and 22197 pounds upon delivery.
Here are a few inside shots.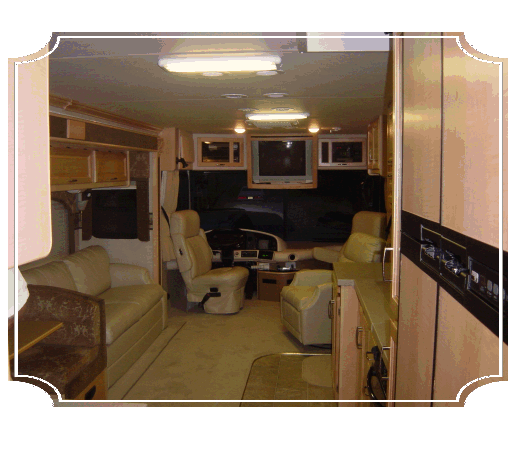 The Cockpit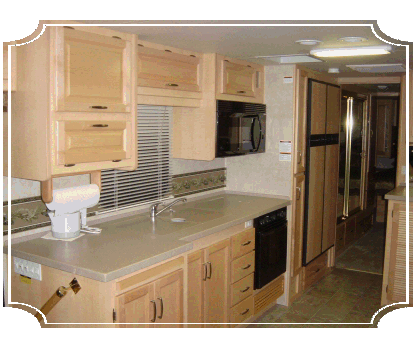 The Galley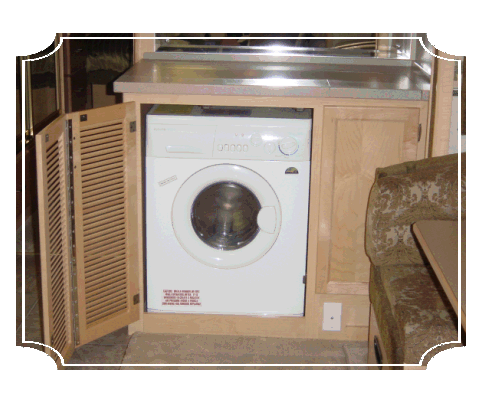 Washer & Dryer Combo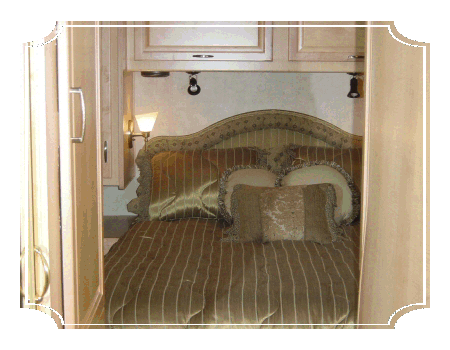 The Bedroom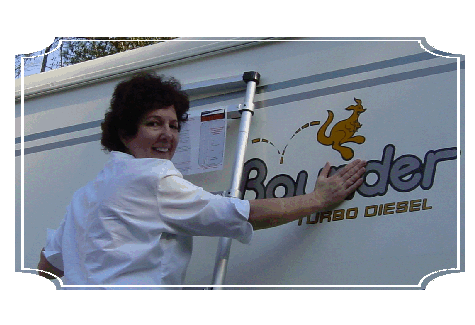 Michele putting on the Bounder Kangaroo Logo.

We got the baby this summer and have only taken a couple of real trips so far.The biggest trip so far has been to New Orleans, only a few hundred miles and only 4 days. But can't wait to make a long one, which should be coming up this spring. There is a "rally" in Arizona that we would love to go to. And right now, we are planning on being there.

More to come for sure. We will try to post pics of our travels, kinda post cards from the road so to speak.
| | | |
| --- | --- | --- |
| Back to Main Page | Postcards Page | New Orleans Trip |
This is a free web counter